SPE's teaching team has high expectations for student behavior with an emphasis on student cooperation. As a team, we work hard to help our students reach their academic, physical, and spiritual potential. We value each student and realize that it is a privilege to teach these little ones not only the academics and social skills necessary for success in this life but the fabulous assurance of eternal life with Jesus Christ as their Best Friend and Savior.  


Connalyn (Connie) Allred

Head Teacher, Grades 3-8

I was born in the state of Washington but have spent much of my life in California. I graduated from Pacific Union College with a B.A. in Life Science and the M.A. in Education. Before having children, I worked for five years as a school teacher. After homeschooling my three children for several years, I returned to teaching in the classroom and completed an Ed.D. in Educational Leadership from La Sierra University. This is my 12th year at Shady Point and I find it to be the perfect setting where students can receive the individual attention for the scholastic help they need.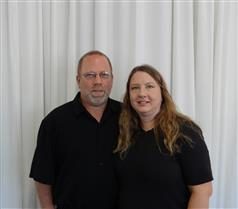 Amy Stegall
Teacher's Aide

I work as a half-time teacher's aide with grades K-2 under the guidance of the head teacher. This is my 13th year at SPE. I love children and very much enjoy seeing them make good progress as we work together. I have a special interest in the students doing neat and accurate work. We have fun together and I try to make each day a happy day.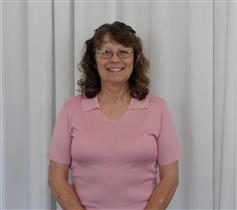 Donna Orton
Teacher's Aide

This will be my second year working as a half-time aide at SPE. I will work closely with the head teacher to ensure that each child is safe, happy, and making good progress socially, scholastically, physically, and spiritually. I will be helping with grades K-2.